Pluck
Karplus-Strong Synthesizer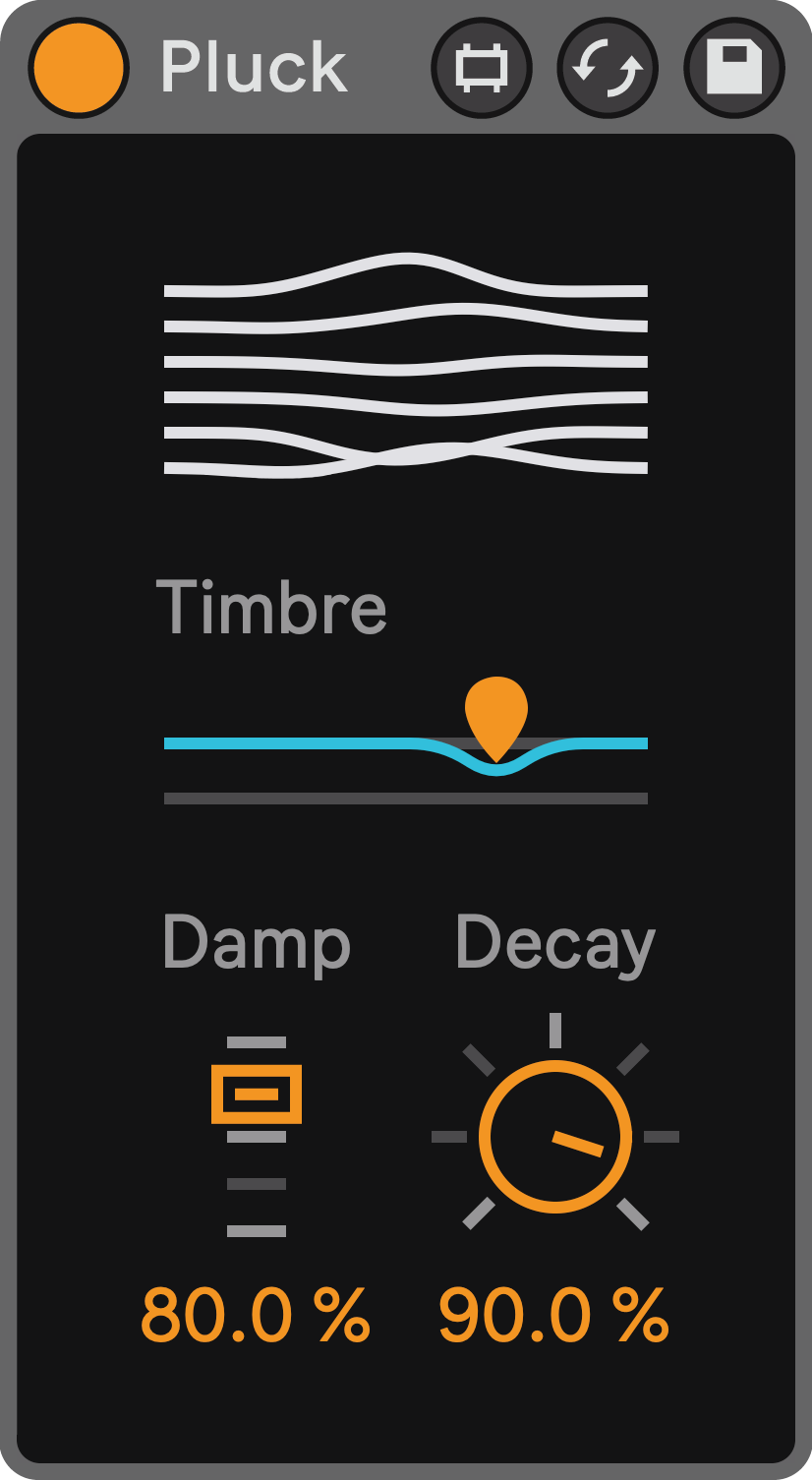 Romb is a free Max for Live device, a particularly smooth-sounding reverb transporting any sound to somewhat big or gigantic spaces with ease.
Pluck is based on the "Digitar" algorithm by Kevin Karplus & Alexander Strong, an absolute classic in digital audio synthesis. Using a tuned delay with feedback, an impulse generator actuates it, causing an oscillation that sounds reminiscent of a guitar string. This method has since been refined and used in a myriad of different electronic instruments, yet the simple original is still full of charm and beautiful tones. While staying true to the simplicity of the original structure, Pluck also introduces modern digital filters and a variable impulse generator for a wider range of timbres and tones. It's a six-stringed homage to a beloved algorithm and sound.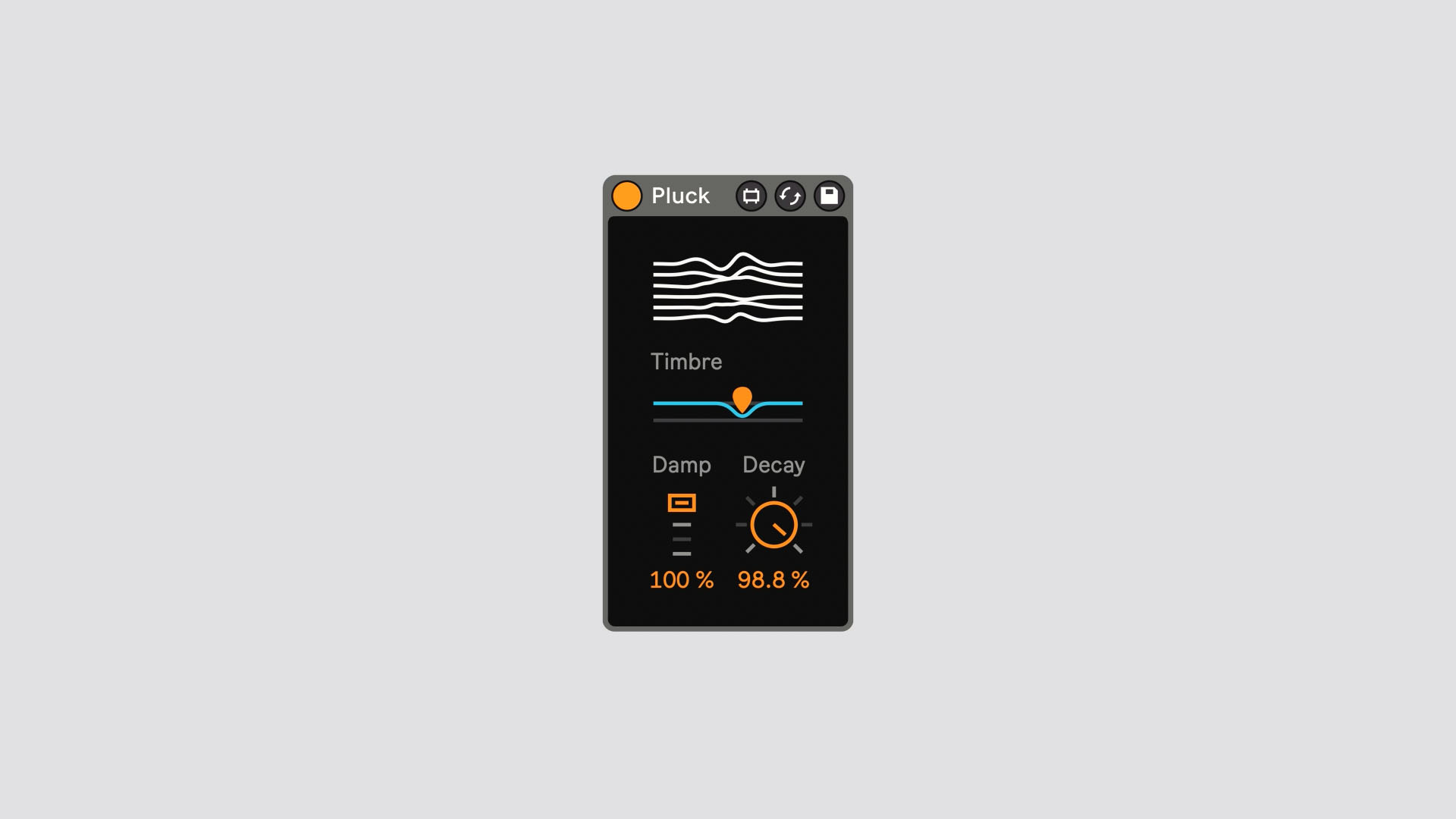 Requirements
Superberry is a Max for Live device and requires Ableton Live Suite (or standard with the Max for Live add-on) to use. It is not compatible with any other DAW.
Minimum:

Ableton Live Suite 10.1+
macOS 10.11.6, Intel i5, 4GB RAM
Windows 7, Intel i5, 4GB RAM
Recommended:

Ableton Live Suite 11+
macOS 12, M1, 8GB RAM
Windows 10, Intel i7, 8GB RAM