Roulette
Poly/Asymmetric Sequencer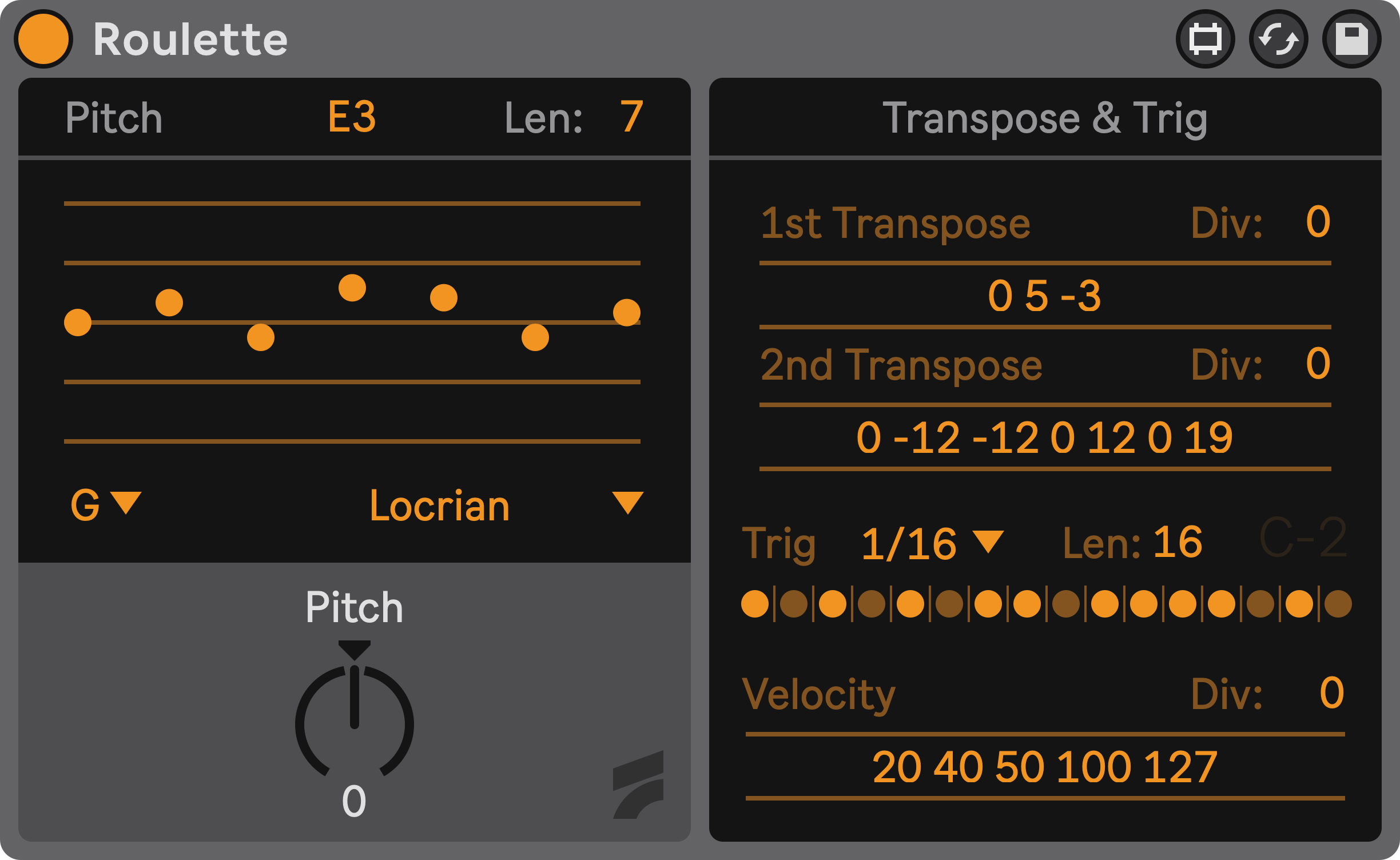 Roulette is a list-driven algorithmic sequencer that weaves evolving and dynamic phrases.
All sounds & effects made with Roulette
Reaching beyond the customary utility of a step sequencer, Roulette becomes a powerful & intuitive compositional tool, where quick experimentation can lead to inspiring happy accidents within any musical context.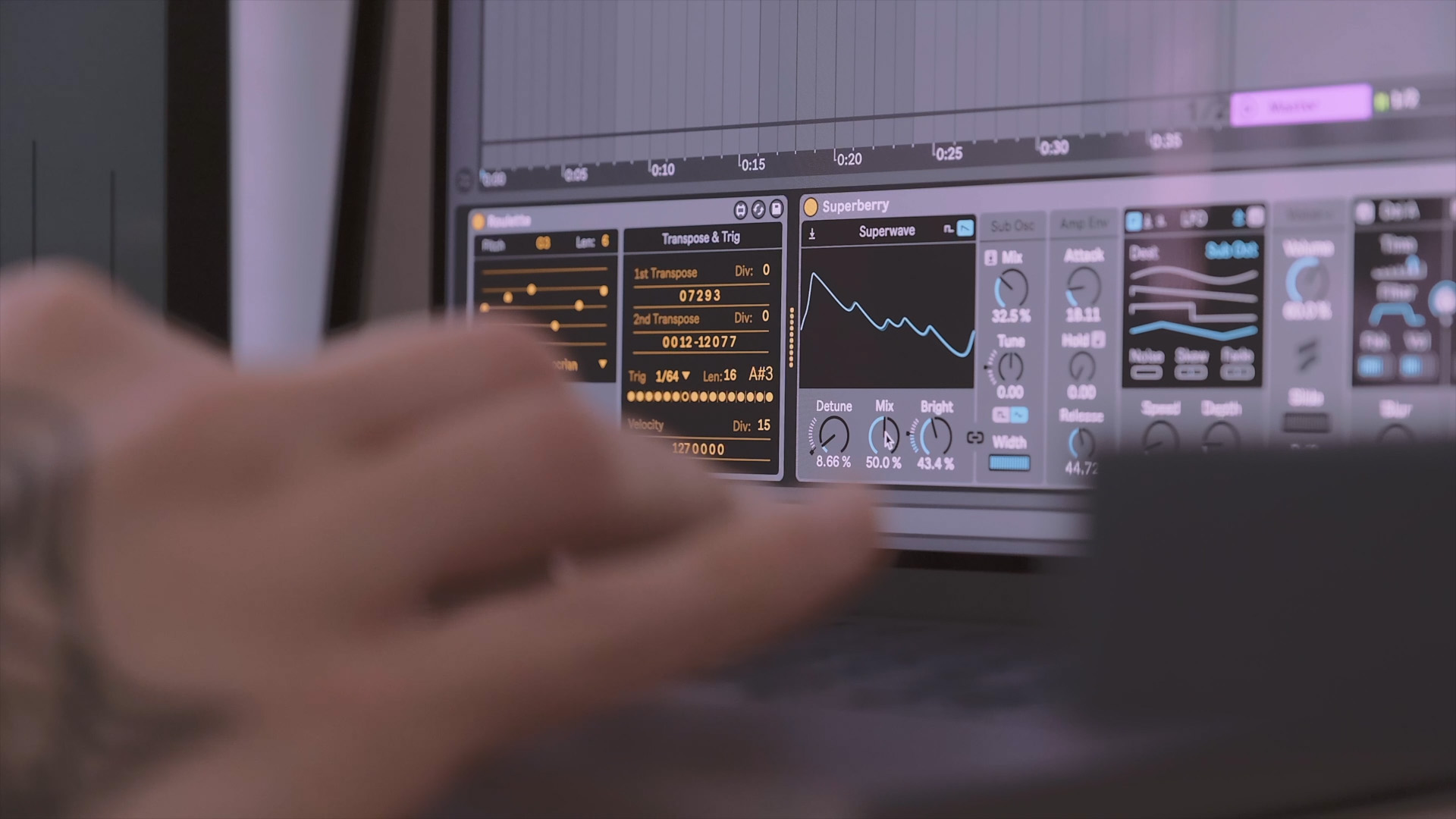 Poly/Asymmetric
The Roulette sequencer is both polymetric and asymmetric, meaning the rhythm and pitch data is entirely separate and can run at different lengths for evolving patterns.
Algorithmic
Each section of Roulette can be easily programmed to behave independently. The outcome you hear is the relationship of all the individual sections continually relating to one another. With Roulette you design dynamic sequencing environments, not rigid repetitions.
Seemingly Endless
The Algorithmic and Asymmetric qualities of Roulette result in cascading, seemingly endless sequences.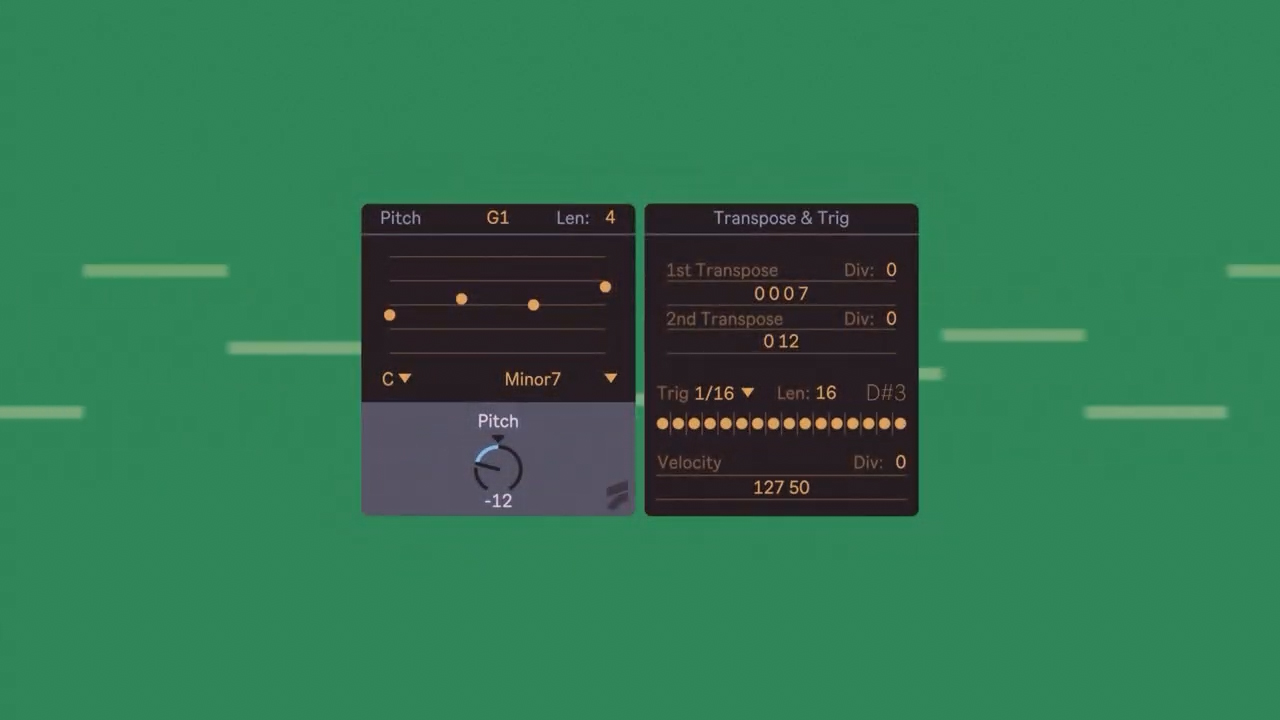 Requirements
Roulette is a Max for Live device and requires Ableton Live Suite (or standard with the Max for Live add-on) to use. It is not compatible with any other DAW.
Minimum:

Ableton Live Suite 10.1+
macOS 10.11.6, Intel i5, 4GB RAM
Windows 7, Intel i5, 4GB RAM
Recommended:

Ableton Live Suite 11+
macOS 12, M1, 8GB RAM
Windows 10, Intel i7, 8GB RAM