Superberry
Delicious Superwave

Superberry is a synthesizer inspired by memories of our favorite melodramatic trance melodies, made hyperreal using an enigmatic FM-synthesis core. From blindingly bright virtual analog-like sounds to the softest of tones, all without a single filter.
All sounds & effects made with Superberry
With built-in effects, staccato plucks and whirrs of detuned oscillators get thrown into the lens of our Dual Diffusing Delays, obscuring them into ambient bliss.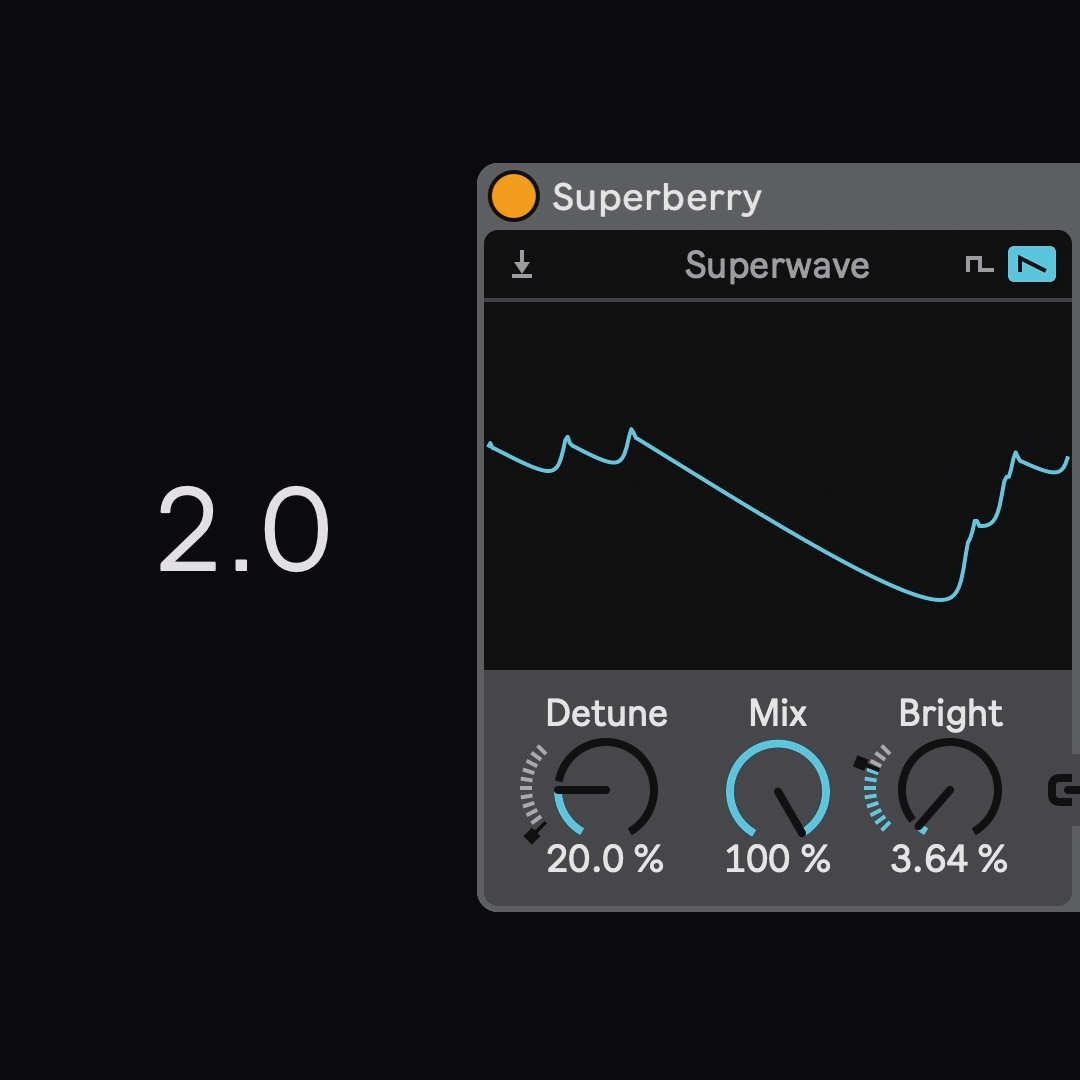 Featuring
Super sharp Superwave Oscillator
Stackable Sub Oscillator
Ordinary AHR Envelope
Diffusing Dual Delay
Morphing LFO Modulator
with up to 16 voice polyphony
FM Core
Superberry's oscillators are based on high quality phase modulation, ranging from super sharp to super soft timbres. No filters necessary.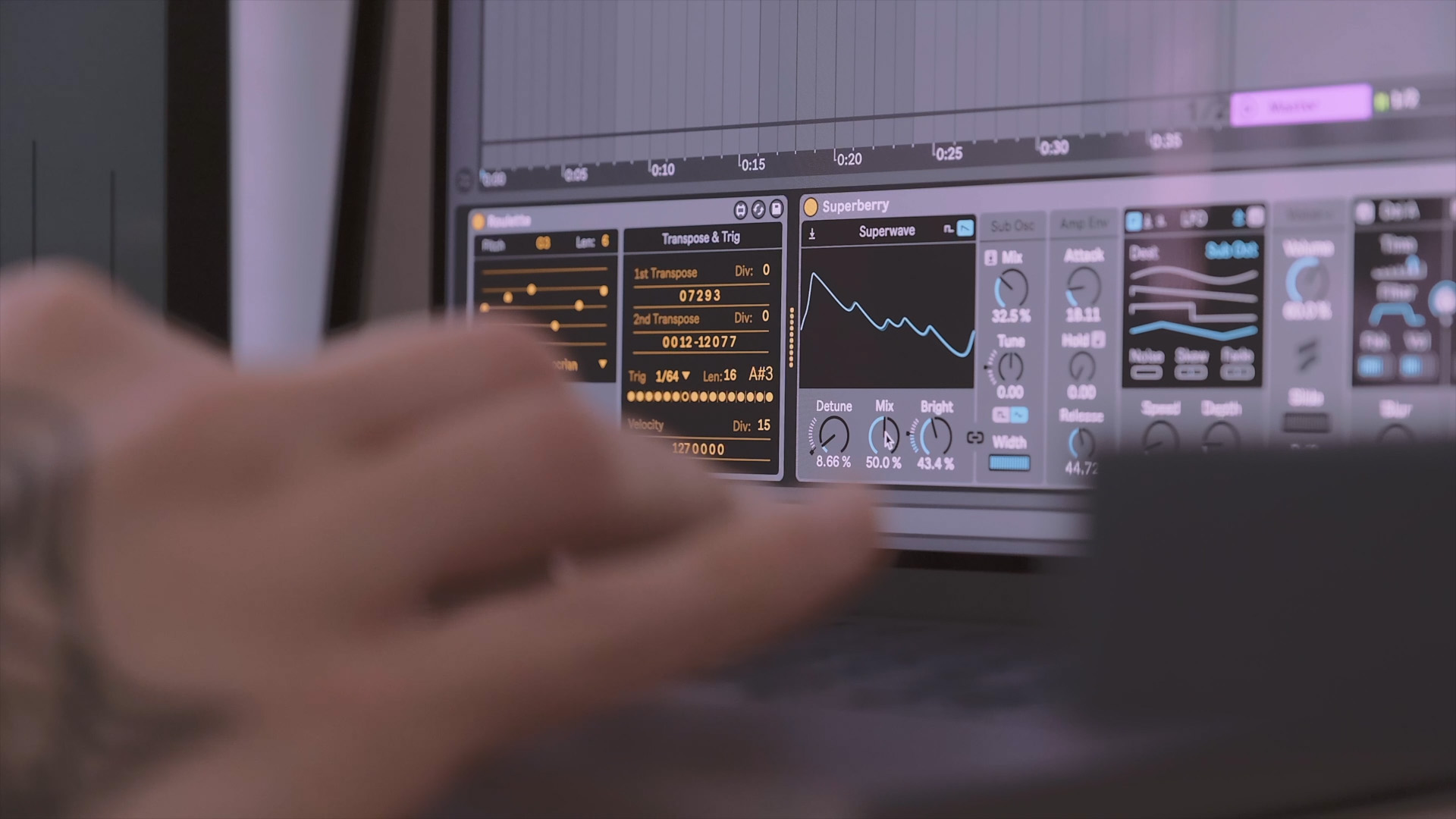 Requirements
Superberry is a Max for Live device and requires Ableton Live Suite (or standard with the Max for Live add-on) to use. It is not compatible with any other DAW.
Minimum:

Ableton Live Suite 10.1+
macOS 10.11.6, Intel i5, 4GB RAM
Windows 7, Intel i5, 4GB RAM
Recommended:

Ableton Live Suite 11+
macOS 12, M1, 8GB RAM
Windows 10, Intel i7, 8GB RAM